Thanks to an abundance of technologies and other people, we can easily pinpoint our exact locations. In this day and age, it's hard to get truly lost, though there are still some not-so WiFi-rich corners of the Earth where things like Google Maps aren't practical. Take, for example, rural Siberia.
When a girl planned an afternoon's walk across the Russian tundra, she had no idea just how far off course she would stray. As every passing hour decreased her chances of ever making it back home, she had to fight as hard as she could for survival…
Shutterstock
The Siberian Times
Flickr / wowbagger0420
Yamal Peninsula Travel
Flickr / Lady Fiszi
Gydan Nature Reserve
Flickr / Eero Sarkkinen
Flickr / Safi Kok
Flickr / hpaich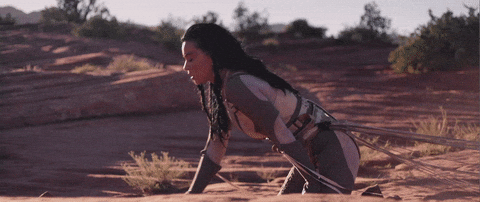 Flickr / John Solaro
Flickr / Brendan Ó Sé
The Siberian Times
The Mirror
The Siberian Times

Clearly, Siberia is not for the unprepared. So it's really the last place in the world a 4-year-old girl and her dog would want to make their playground. But somehow, that's exactly what just happened…
© Ask Yakutia
Siberian Times

In the meantime, Karina, followed her father until she somehow managed to lose his trail. Her dad disappeared from view leaving her very much stranded in Siberia with Naida. And the bears. And the wolves.
Radio Free Europe
Siberian Times
Helicopters sliced the sky and rescue workers on foot combed through the trees and tall grass, but their search proved fruitless: Karina was nowhere to be seen. But then, nine days after she went missing, authorities found a clue.

Siberian Times
Huffington Post
Siberian Times
Siberian Times
Siberian Times
Siberian Times
Siberian Times
Siberian Times
Siberian Times
Siberian Times
Siberian Times
Karina's story gripped everyone watching, and locals even erected a statue of the girl and her pooch to celebrate their strength and will to survive. Not bad for a four-year-old and her dog, huh?
Siberian Times
Siberian Times
But even as she danced like an expert and earned friends with her exuberant personality, she would never forget the friend that made it all possible: Naida, the loyal canine.